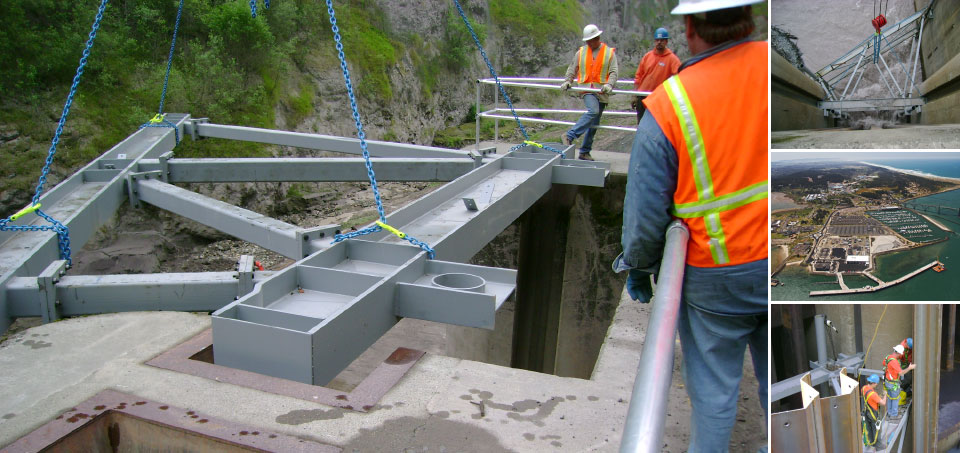 Services
Additional Construction Services & Specialties:

Trestles
Piers and Harbors
Shoreline Rehabilitation
Dredging
Demolition
Concrete
Structural Steel/Fabrication
Site & Excavation
Job Specific Innovation
Every project has its challenges, and most can be dealt with using conventional construction tools and techniques. However, in unpredictable situations there are jobs where traditional approaches simply won't work, and in these situations we get things done right. Drawing upon our expertise and our years of building experience, and using our own cranes and other heavy equipment, we approach issues that arise with our results-driven approach, creating effective solutions that will allow us to get the work done.
We do what it takes, including designing and building new equipment or constructing a whole new system, to ensure that we consistently get the job completed for our customers, on time and on budget. We've never faced a problem that we haven't been able to resolve.
Over the years, WCC has developed a GPS-based system that allows us to set pilings to a high degree of accuracy. We've found a way to make cofferdams for underwater inspections reusable, allowing them to be removed, stored off site and then put up again during the next inspection period. We have found ways to drive piles into the ground with less noise and less vibration so that the work meets stringent environmental standards. These are just a few examples of how we do what it takes to ensure our projects are completed to the highest standard.