Welcome to West Coast Contractors of Coos Bay, Oregon.
Established in 1962, WCC is a heavy-construction general contractor and developer of quality marine, all-weather, and all-terrain construction projects. Utilizing effective scheduling and budgetary control, WCC provides safe, innovative, and cost-effective solutions for the most challenging construction projects in Oregon, Northern California, and Washington. Clients include the U.S. Corps of Engineers, U.S. Coast Guard, states of Oregon and California, Chevron, NOAA, and many others.
Featured Project: Coal Creek Bridge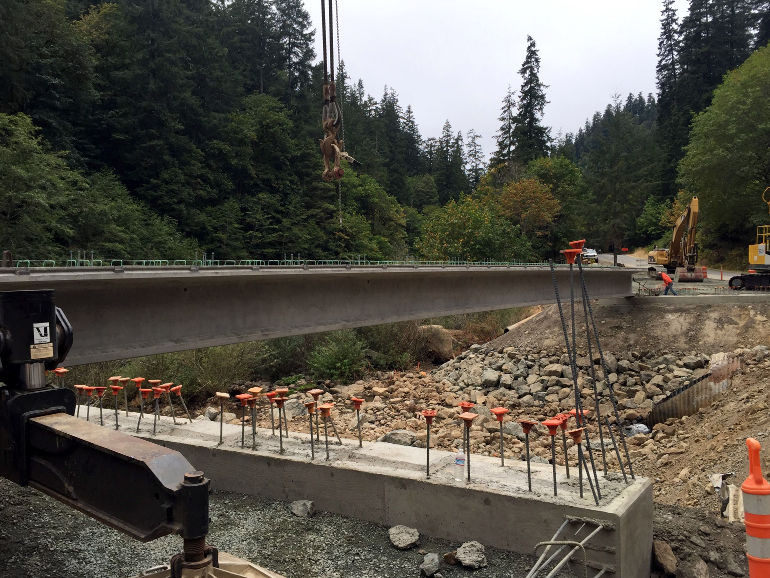 When the U.S. Forest Service (USFS) needed to make repairs to the road crossing Coal Creek on Highway 219 south of Powers, Oregon in 2016, they turned to local contractor West Coast Contractors...
Read More
Recent News
West Coast Contractors Innovation Plays Cost Savings Role in Heavy Construction
The conventional wisdom in heavy construction projects like bridges and harbors used to be that the bigger the equipment the better. But in today's heavy construction...
Read More
Testimonials
"I knew West Coast Contractors for many, many years and never had a chance to dig in with a big project, working with their team really made all the difference in the world..."
Don Mann Port Manager-Newport OR
Read More