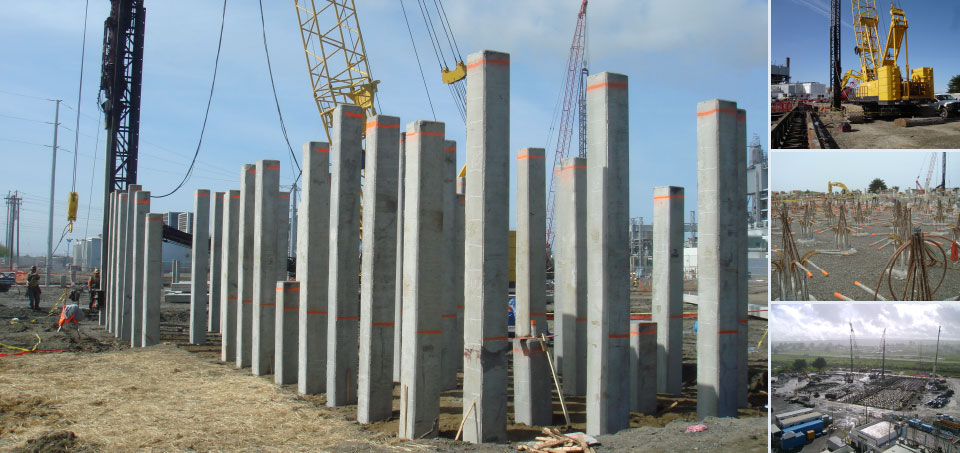 Services
Additional Construction Services & Specialties:

Trestles
Piers and Harbors
Shoreline Rehabilitation
Dredging
Demolition
Concrete
Structural Steel/Fabrication
Site & Excavation
Pile Driving
Project owners seek out West Coast Contractors when they need a company that can engineer and execute pile driving work in a precise and cost-effective manner. Our unmatched abilities in pile driving projects results from its deep knowledge of the engineering and environmental aspects of the work; our extensive experience in successfully completing such projects; and the many resources we can mobilize, including our own fleet of cranes.
OUR WORK
WCC acted as a major subcontractor for Pacific Gas & Electric when they needed major pile driving expertise for an addition to their Humboldt Bay Power Plant. The site housed the original plant, built in 1963 as a nuclear power plant. PGE needed assistance with the construction of a new clean fuel generation station and fossil fuel unit, which would allow the plant to operate as a dual-fuel facility.
During the first phase of this job, WCC recommended specific engineering adjustments to the project plan to improve the design. The job consisted of driving nearly 1,000 extremely precise concrete piles into the ground with specific hammer attachments to support the new structure. Due to WCC's consistent and exceptional work during the first phase of the assignment, they were called back to complete the second phase in 2012; which entailed operating cranes within a very tight space to avoid overhead power lines.
WCC completed work as scheduled placing piling which built a strong foundation for the PGE's power plant for decades to come.